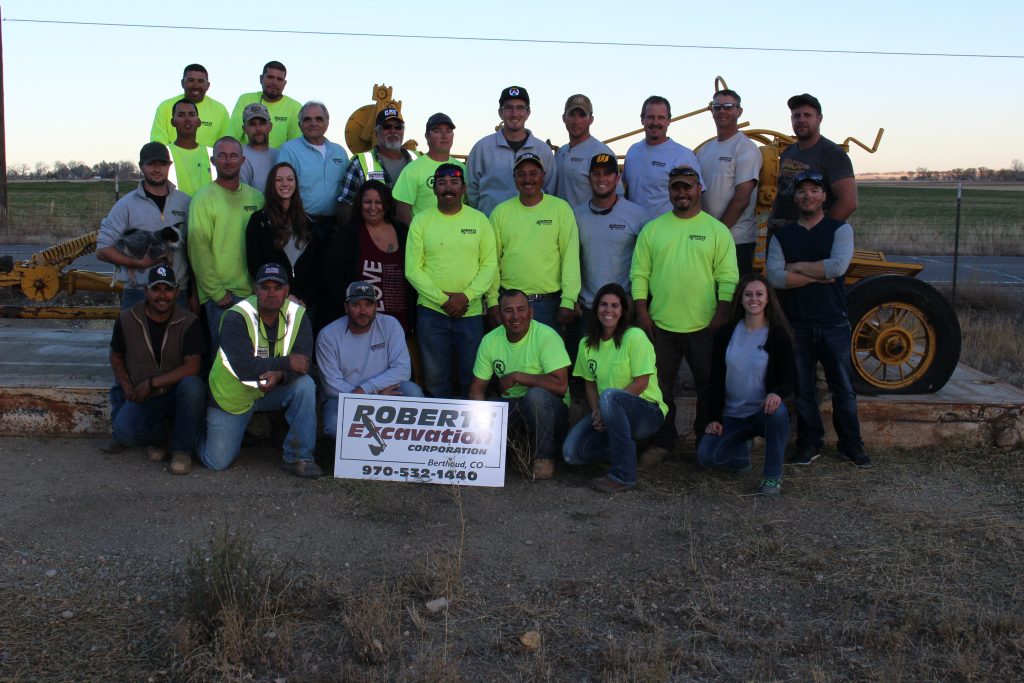 At Roberts Excavation, we believe our people are our best assets. As such, one of the ways we invest in our people is by Hiring, Training, and Promoting based on Character. In our Company we operate based on the principals of Character First™

, a character and competency based program. Our continual pursuit of character and competency in our people and performance are not just words. They are lived every day, in each decision made and action taken, as our consistency is vital to earning the trust of our customers and community. We strive to consistently display these qualities and we seek them out in those we employ and work with.
Estimating: We utilize the latest software to estimate earthwork quantities which ensures we produce accurate and competitive bids every time. This Investment also allows us to provide valuable feed back to our customers and the design team to allow for suggested design adjustments (when possible) to limit the import/export quantities. We are happy to assist with budgeting services as a project transitions from initial design to eventual construction. Each estimate will include an itemized break out of the scope of work included in the proposal. Our proposal will alert our customers to any noted conflicts in plans, as well as include any cost savings suggestions (value engineering)
Safety: We take Safety serious, by maintaining a comprehensive safety program which is managed by our safety consultant. This includes regular safety training, site inspections and specific specialized certifications as needed. We maintain databases with ISNET and PEC Premier which allows our customers to view and confirm our safety statistics and data.Equipment; We operate a late model fleet of vehicles & equipment striving for a balance between minimal down time and keeping operating costs and Over-head in check.
Service Area: We generally operate in Northern Colorado including; Weld, Larimer, Boulder and Adams Counties; however we frequently travel beyond those boundaries (including Out of State) depending on the project specifics and our customers' needs. We value our clients and strive to provide an excellent quality service at a competitive price. Operating our organization with integrity & honesty is paramount to us. We are proud of our Accredited status with the BBB. You are encouraged to review our operating history at the local Better Business Bureau at wynco.bbb.org, or contact us for a list of referrals. We appreciate the opportunity to share with you our organization and look foreword to the opportunity to serve you in the future.