Our Core Values
«Honoring God»
«Striving for Excellence»
«Humility»
---
Our Supporting Values
• Efficient: productive of desired effects especially without waste
• Adaptable: capable of being or becoming adapted (to make fit (as for a new use) often by modification)
• Perseverance: continued effort to do or achieve something despite difficulties, failure, or opposition
• Enthusiasm: an occupation, activity, or pursuit in which such interest is shown
• Dedicated: wholly committed to something, as to an ideal, political cause, or personal goal
• Honesty: fairness and straightforwardness of conduct, adherence to the facts
• Reliable: suitable or fit to be relied on, giving the same result on successive trials
• Family: a group of people united by certain convictions or a common affiliation, a group of individuals living under one roof and usually under one head
• Reputable: held in good repute; honorable; respectable; estimable: a reputable organization
---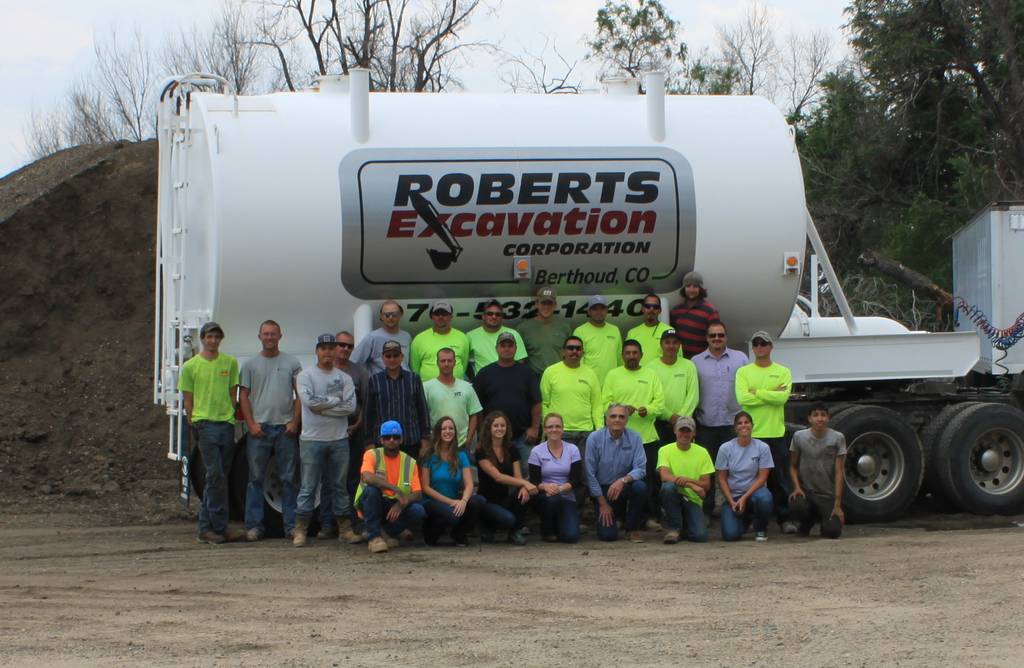 Roberts Excavation has been providing Excavation and Construction services since 1991.  From our humble beginnings, we purchased an aging 1973 model backhoe on credit from a family friend. With seed money of only fifty bucks or so, growth was very hard to come by in the early years.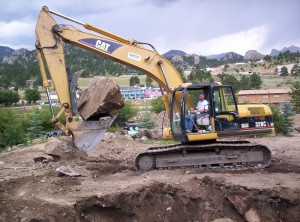 We started out doing custom homes along the Front Range as well as excavation work in the oilfield, plus every odd job in between. Eventually we expanded into the trucking business and operated 2-3 end dumps and tandems. We expanded into the Commercial construction market in the mid nineties.  Demand for year round excavation operations in this market place allowed for substantial growth within our company.
Mission Statement: While grounded in character, we strive toward excellence as we contour, improve and develop the earth, which establishes the foundation our clients successfully build upon.
Purpose Statement We strive to glorify God as we serve our clients, and equip our employees to excel in life. While grounded in character, we strive toward excellence in all that we do. It is our purpose to earn and preserve our clients trust and satisfaction, while earning a profit which will benefit our employees, community and stockholders allowing us to share our blessings.